IPAX 0.5 has been published to the Gallery. Further details on the project page.
(You can find a German language version of this post here ) Sometimes you might need to quickly generate a complex passwords in a script […]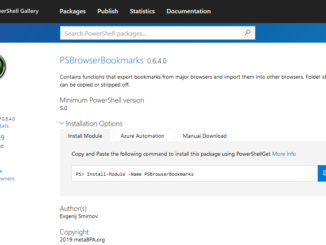 Today, another weekend project finally sees the light of day. I just released PSBrowserBookmarks to the PowerShellGallery.